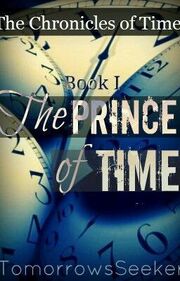 The Chronicles of Time series is an on-going pentology (5 books) series created by TomorrowsSeeker on the day he joined Wattpad, March 24th, 2012.
The available books in the series are as follows:
Book 1: The Prince of Time
There was also a mentioned title for the sequel, which was called The Book of Flames.
The book may have started on the day the author arrived in Wattpad, but this was not the case when he posted detailed pieces of how he went through it.The author had claimed that he had been writing it since he was young in little snippets in notebooks and since then he had been aspiring to create books. He then joined Wattpad on the middle of 2012 to try it out. Since then, the first book in the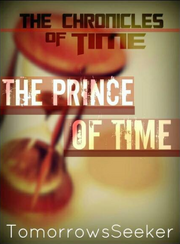 series, The Prince of Time, recieved major reception from the readers of Wattpad with its first 1,000 reads on the 20th of April, 2012. Reads and votes followed more when the book recieved its first 10,000 reads on the 19th of January, 2013 and 50,000 reads on the 7th of October, 2013. Since then, the author had slowed posts of the book because of the claim that he will be spending "a little more time" writing the revised edition of the first book, hoping to catch the eye of a publisher and get it published. The author promises that the first book, The Prince of Time, will be completed in the middle or late in 2014, which will also be the time when he will be releasing the published-edition version to the public.
Reception
Edit
The first book in the series, The Prince of Time , recieved critical reception with its boasting 50,000 reads on the 7th of October, 2013. The highest ranking the first book recieved in the Wattpad leaderboards was #15 in the fantasy category and #8 in the adventure category.
Ad blocker interference detected!
Wikia is a free-to-use site that makes money from advertising. We have a modified experience for viewers using ad blockers

Wikia is not accessible if you've made further modifications. Remove the custom ad blocker rule(s) and the page will load as expected.