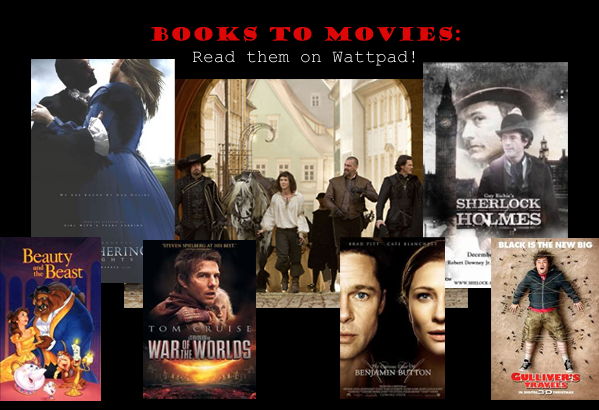 HollywoodBooks is Wattpad's official collection of classic books that have been (or will be) adapted into Major Motion Pictures or TV shows. All the ebooks uploaded through this account are in the Public Domain. They're the perfect introduction to the Wattpad community for movie buffs! Fans are among the first to know about the newest book-to-movie projects.
Here is a list of books-to-movies currently available to read on Wattpad:
Ad blocker interference detected!
Wikia is a free-to-use site that makes money from advertising. We have a modified experience for viewers using ad blockers

Wikia is not accessible if you've made further modifications. Remove the custom ad blocker rule(s) and the page will load as expected.